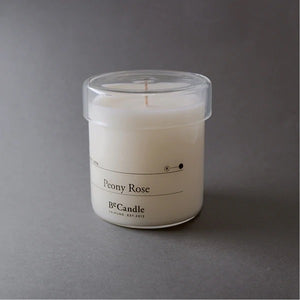 Floral / Green / Woody
Scent Note: 
Rose , Peony , Musk , Cedarwood
Envelope yourself in the bloom of fresh peonies, dew covered roses, and warm cedar trees. This fragrance transports you straight to the winding bushes of Burnett's Secret Garden.
Made in SAI KUNG, a quiet sea side outskirt of Hong Kong with high quality vegetal wax in small batch, clean burn, lead-free cotton wick and premium fragrance oil. No added dyes.
Ingredient:
Vegetal wax
Coconut oil
Fine fragrance
Essential oil

Container size: 7.4 (dia.) x 8.2 (H) cm 
Net weight: 200g
Approximate burn time: 50 hours